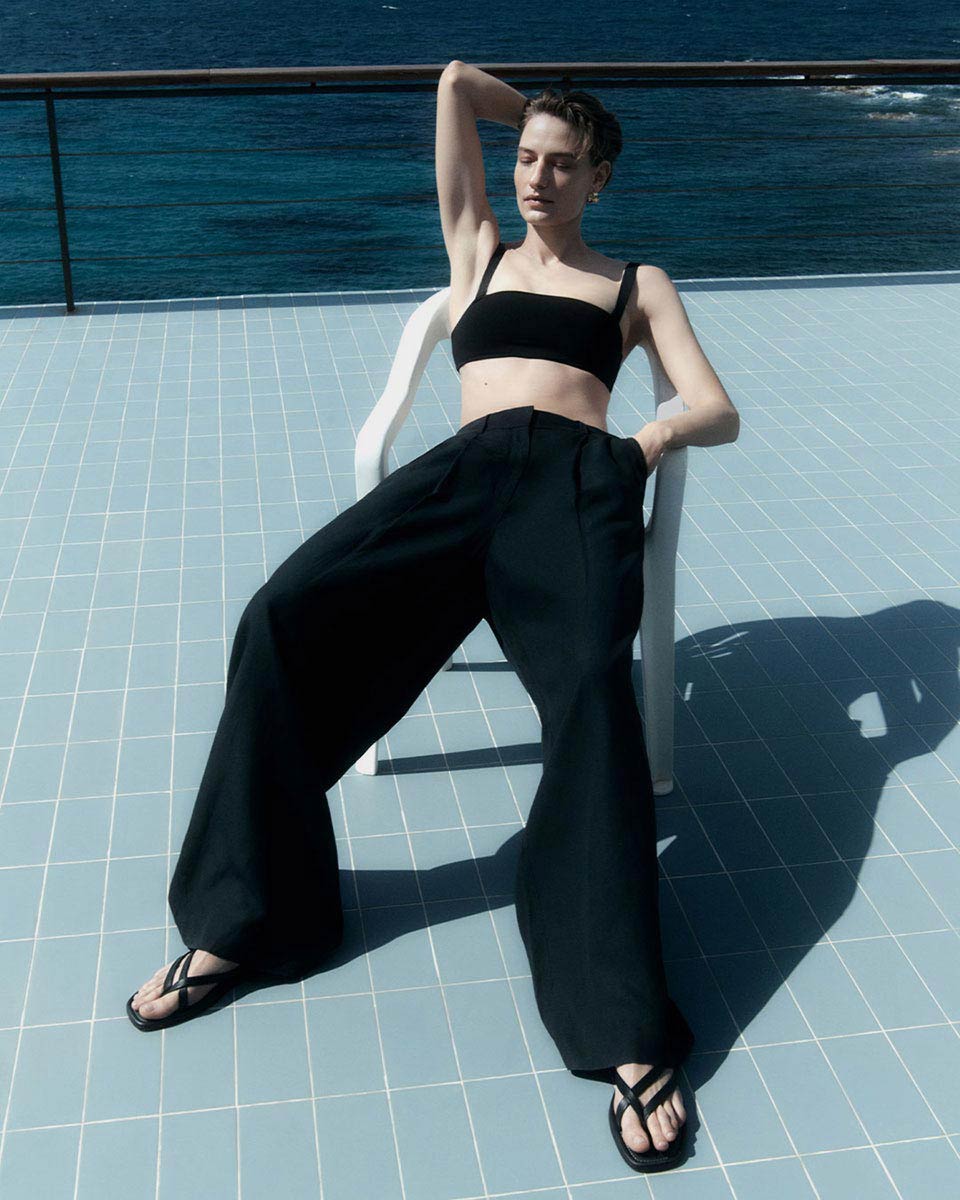 If you've been a friend of Apartment 34 for a long time, then you know that we used to talk about fashion – a lot. Fashion was actually my first love – if you hit up the Personal Style section on the site you'll see, I actually used to get dressed, and enjoy it! I still remember attending my very first show at New York Fashion Week and breaking down in tears – I was so moved. Like what we put in our homes, what we put on our bodies is a powerful tool to not only express who we are but also who we want to be in the world. As we began to emerge from our pandemic pods and actually leave the house again, it's both exciting and slightly terrifying to think about getting out of my sweats and back into real clothes. I'm been worried I've forgotten how.
My fears were not eased when I began to do a little online shopping for a new piece or two to enjoy this summer and found myself bombarded by nothing but puffy sleeves, tiny floral prints, and more ruffles than you'd find on a 1980s prom dress. Now don't get me wrong – some people can rock these looks like there is no tomorrow. Many of my friends are among those who do. I however am not one of them. I need clean, timeless, minimal, and nothing more. No frills or feeling like I stepped straight out of the prairie here, please.
I posted about my fashion confusion on Instagram Stories last week and got SO many responses from people with a similar feeling that I made it my mission to unearth any and all minimal, classic summer staples that will help you ease out of our Covid hibernation. The fact that it took me nearly a week to amass decent options says a lot about how hard classic styles are to find right now!
But scroll below – I think I've compiled a variety of simple summer options in varying price points that will keep us LBD-loving, simple silhouette-wearing, would rather wear pants anyway people, well dressed all summer long. While I focused on dresses for my shopping list, thanks to so many of your recommendations, I amassed a list of go-brands if you're in the market for things like a simple jumpsuit, timeless tanks, easy shorts, and other classic summer pieces that don't make you look like you're about to go milk the farm's cow.
I'm going to be adding more pieces to The Apt34 Shop all week, including some cute and crazy affordable summer bags and sandals so keep checking back. The hunt for a summer uniform is officially on.